How To Moisturise Your Face
Facial moisturisers help keep your skin looking hydrated, soft, and radiant. Learn how to moisturise your face the right way in this moisturising guide.
Overview
When it comes to moisturising your face, there are many misconceptions out there that can lead people to make avoidable moisturising mistakes (or skip using moisturiser altogether). However, daily moisturising can have many benefits as long as you have the right information on how to properly moisturise for your skin's unique needs. To help ensure you're on the right track, we've asked some of our consulting board-certified dermatologists to share their top facial moisturising tips. Discover these tips below, along with skincare advice on how to moisturise for hydrated and healthy-looking skin
Facial Moisturising Tips 
Apply moisturiser to clean, damp skin every day 
Use a moisturiser with SPF during the day to hydrate and help protect the skin in one single step. When using sunscreen, always reapply as directed and use additional sun protection measures
Moisturise as the last step in your evening skincare routine
Choose non-comedogenic and fragrance-free formulas. 
How To Moisturise Your Face 
Facial moisturisers are one of the most important steps in any skincare routine for hydrated, healthy-looking skin. Not only does moisturising your face feel great, but it can also help support your skin's health and appearance long-term. This essential skincare step delivers much-needed hydration to your skin, while locking in moisture and supporting your skin's protective barrier. In this CeraVe guide, learn ow to moisturise your face correctly with five simple moisturising tips—including when to moisturise, how often to moisturise, and how to choose the right CeraVe moisturisers for your skin's needs.
CeraVe Tip: Check out this video playlist and browse even more face moisturising tips and advice from board-certified dermatologists on CeraVe's Advisory Board. 
Face Moisturising Tips  
1. Apply moisturiser to clean, damp skin daily
According to the
American Academy of Dermatology,
the best time to apply moisturiser is immediately after cleansing, when your skin is clean and slightly damp.1 This is when your moisturiser will be most effective at trapping moisture in your skin and preventing it from evaporating. "It's all about locking in moisture," says Dr. Daniel Sugai.
If your skincare regimen includes additional steps between cleansing and moisturising (such as toning), this same rule applies. Simply apply your products in their usual order, but don't wait for your skin to fully dry between steps (in order to keep your skin slightly damp). In general, your cleanser should come first followed by toner, serum , eye cream , and lastly, moisturiser (with SPF for daytime).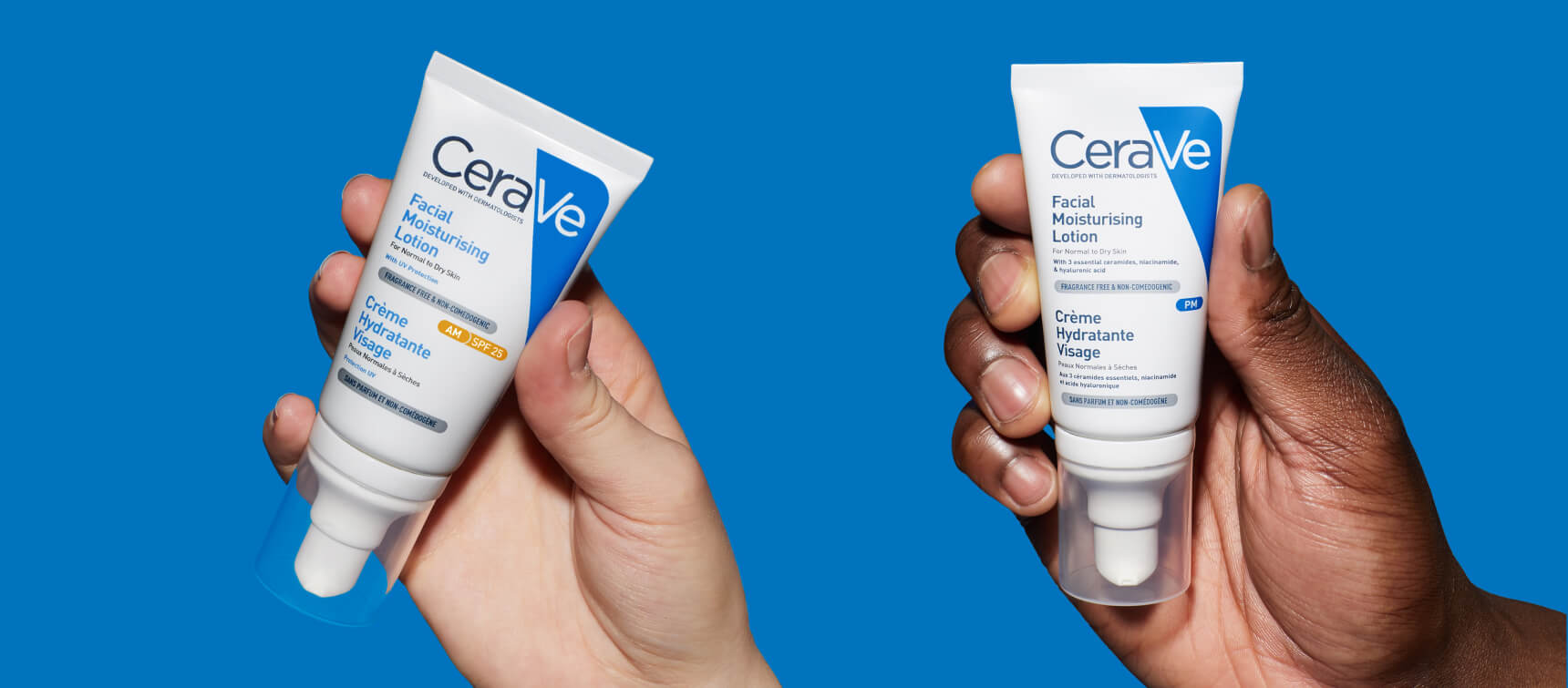 2. Use a moisturiser with three essential ceramides
The skin barrier is vital to skin health—[it's] our first line of protection from the elements," explains board-certified dermatologist Dr. Daniel Sugai. A healthy skin barrier is essential for keeping moisture in and potential irritants out, and when it's disrupted, it can lead to a variety of skin concerns over time—such as dryness, dullness, and irritation. Using a moisturiser with hydrating ingredients and emollients—including ceramides, which make up approximately 50% of the skin's lipids that help form your natural skin barrier—can help support and maintain your skin's moisture barrier. 
"Ceramides are part of the glue that holds our skin cells together and builds a nice skin barrier wall to help protect our skin from the allergens and irritants on the outside," explains Dr. Sugai. This helps keep the "good stuff" in (such as water), according to Dr. Sugai, which helps your skin remain "plump and hydrated." 
Developed with dermatologists , CeraVe moisturisers feature a blend of three essential ceramides that are identical to those found naturally in your skin. Learn more about the science of Cerave's three essential ceramides in The Ceramides Difference.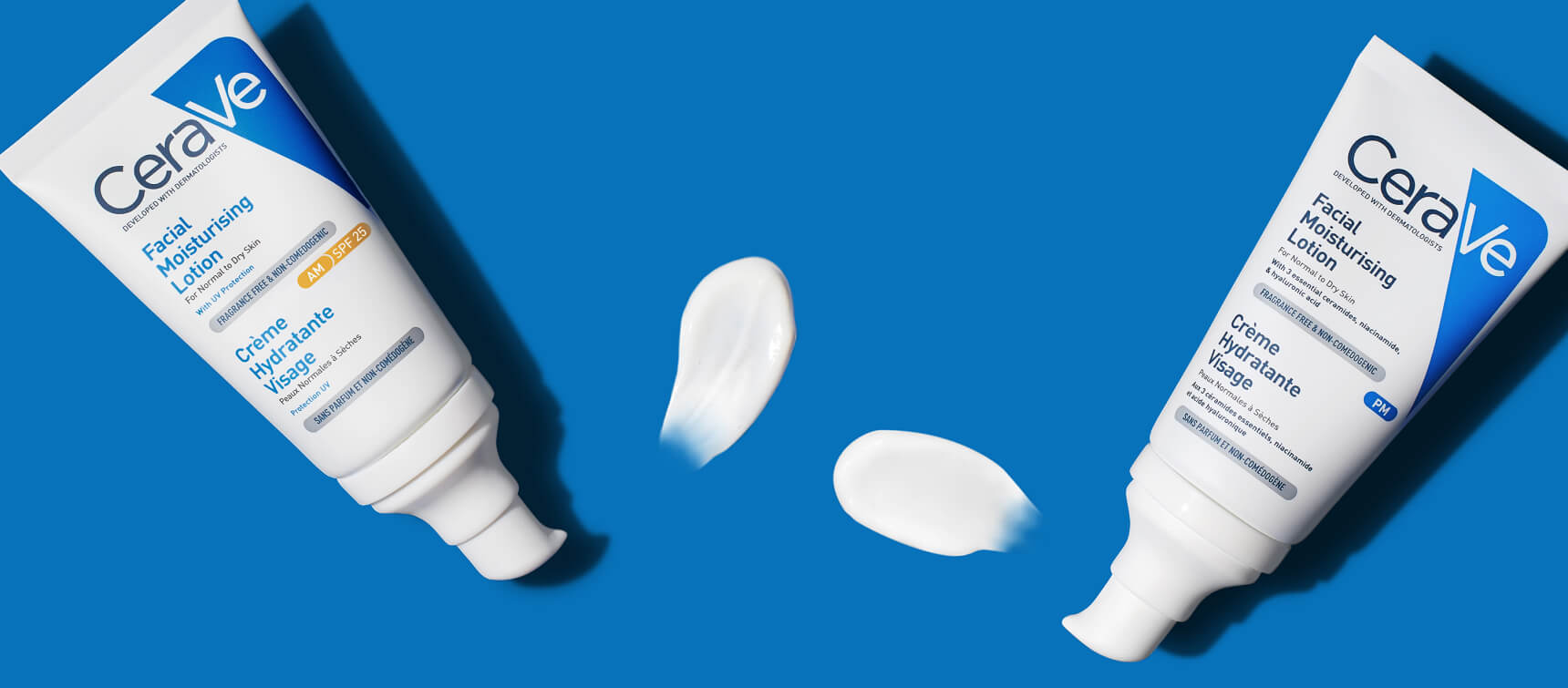 3. Use a moisturiser with SPF during the day 
For daytime, it's important to choose a facial moisturiser that supports your skin's hydration and offers protection from the sun's harmful rays.Ultraviolet radiation from the sun is extremely damaging to the skin," explains Dr. Sejal Shah. "Not only is it a primary cause of skin cancer and precancerous lesions, but it also leads to premature skin aging, wrinkles, and dark spots." For this reason, Dr. Shah recommends using a broad-spectrum sunscreen with SPF 30 or above every day And, according to Dr. Daniel Sugai, his advice is relevant all year long—no matter the season—even on cloudy days. "There's still a good amount of UVA radiation that comes through the clouds," explains Dr. Sugai. 
Dr. Sugai also recommends wearing sunscreen or a moisturiser with SPF anytime you're going to be near a window, like when driving. "You should still wear sunscreen if you're by window glass, because [of] that UVA radiation," he says. "Those rays can penetrate through window glass," explains Dr. Sugai, which means they can still cause harm to your skin.For a daytime moisturiser option with broad-spectrum SPF 30, try CeraVe AM Facial Moisturising Lotion SPF30 to both moisturise and help protect. This morning multitasker locks in skin's moisture and helps maintain your skin's protective barrier. It also features MVE Delivery Technology, which continually releases moisturising ingredients for all-day hydration. This oil-free moisturiser is meant to be part of your daily skincare regimen and should be applied 15 minutes before sun exposure. Remember to reapply every two hours, along with using other protective measures—like wearing protective clothing and limiting sun exposure between 10 a.m. and 2 p.m
Note: If your daytime moisturiser does not include SPF, it's important to apply a separate broad-spectrum facial sunscreen and body sunscreen in the morning after your moisturiser, even when staying indoors or on cloudy days.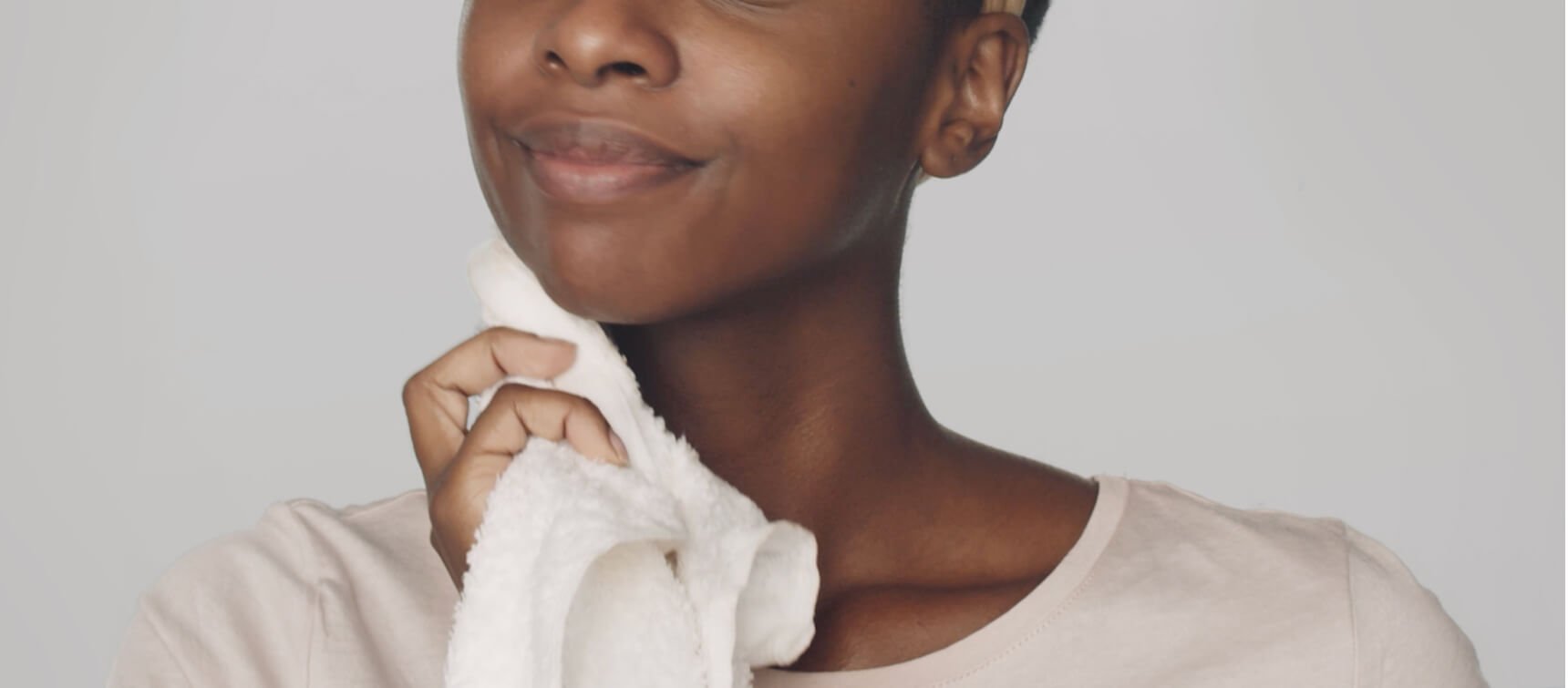 4. Moisturise as the last step in your nighttime skincare routine 
Applying face moisturiser as the final step in your nighttime skincare regimen is an effective way to hydrate your skin overnight and help prevent moisture loss while you sleep. For a lightweight nighttime moisturiser option, try CeraVe PM Facial Moisturising Lotion . This unique formula features niacinamide , as well as three essential ceramides and hyaluronic acid . It helps calm and soothe your skin, while it moisturises throughout the night and helps restore the protective skin barrier. It also uses MVE Technology to deliver a steady stream of much-needed moisture throughout the night, and offers an effective, yet gentle way to care for your skin.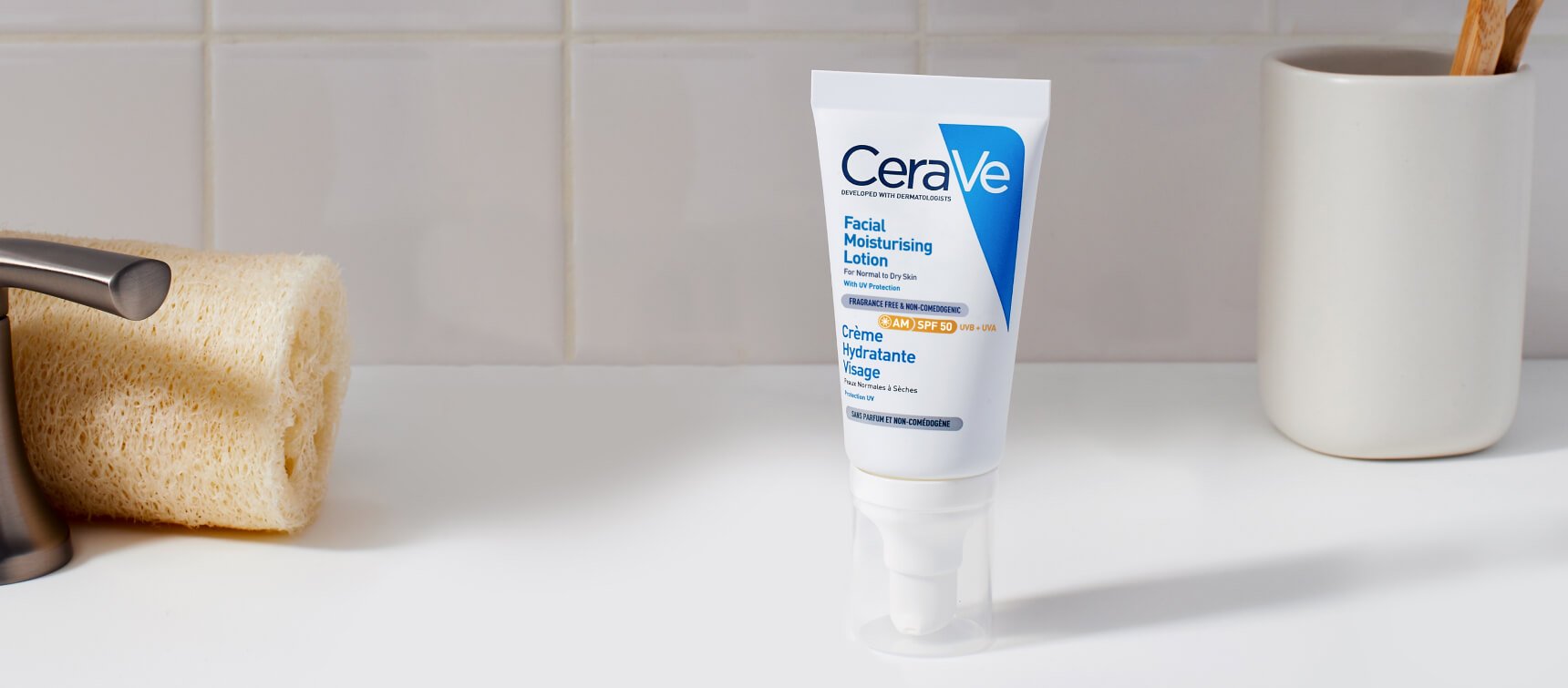 5. Choose non-comedogenic and fragrance-free formulas
Facial moisturisers aren't a "one-size-fits-all" skincare essential. They're available in a wide range of formulas to suit different preferences, skin concerns, and lifestyles. For example, many moisturisers for sensitive and dry skin are formulated without fragrance, since fragrance chemicals may cause skin reactions in some people. On the other handFor example, "non-comedogenic" moisturisers (which are formulated not to clog your pores) may be beneficial options for those with oily or blemish-prone skin. CeraVe's facial moisturisers— including our AM Facial Moisturising Lotion and PM Facial Moisturising Lotion—are formulated with dermatologists to be fragrance-free, non-comedogenic, and suitable for many different types of skin.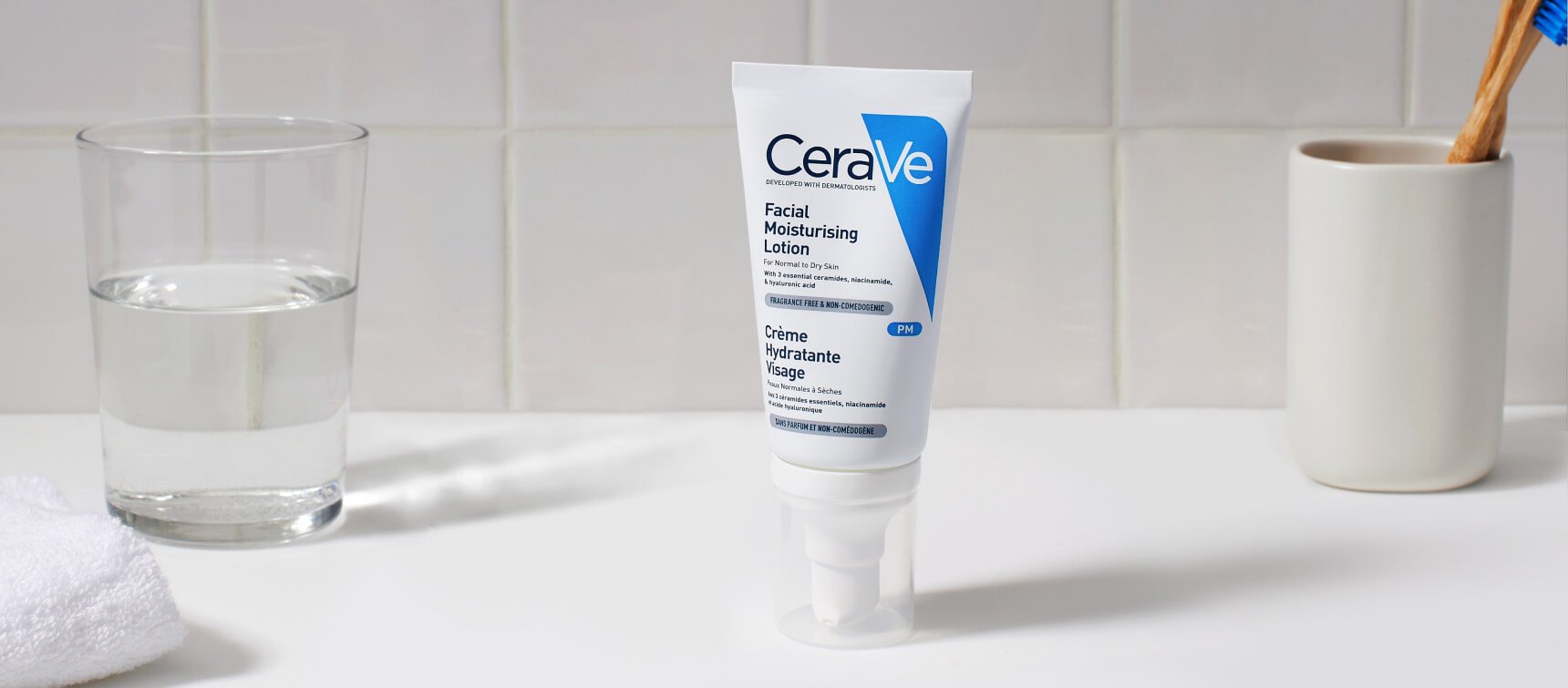 FAQs 
Who should use a face moisturiser?
Everyone can benefit from using a daily moisturiser. "Facial moisturiser is very important whether you're young [or] on the older side," says Dr. Daniel Sugai. He notes that moisturisers help protect your skin from external aggressors, such as changes in weather, which can leave your skin feeling dry, and tight. The right moisturiser can help "maintain that good skin equilibrium." According to Dr. Sugai, "A facial moisturiser just kind of [helps] keep everything happy and it helps replenish and restore your skin barrier." 
How often should I moisturise my face? 
Dermatologists generally recommend moisturising your face twice per day. According to Dr. Sugai, it's best to make moisturising part of your daily routine, "just like brushing your teeth—morning and night." Similar to your daily cleanser , facial moisturisers require consistent use in order to enjoy their full benefits and achieve soft, vibrant-looking skin. If you're concerned about over-moisturizing or need additional guidance on how often to moisturise for your skin's specific needs, consult with a dermatologist. And remember, if you are relying on your moisturiser with sunscreen for sun protection, you should reapply as directed. 
How much moisturiser should I use on my face?  
Facial moisturisers, which are designed for use on your entire face (and neck), should always be applied per the instructions on the product label. The "right" amount of face moisturiser can vary depending on your skin type and texture of your chosen formula.
What are the top skin-hydrating ingredients to look for? 
There are many moisturising ingredients you can look for when your skin needs hydration. Dr. Adeline Kikam recommends "hydrating ingredients like hyaluronic acid , [which] is a humectant [that] helps draw moisture into the skin." Dr. Daniel Sugai agrees, adding that "extra hydration is always a plus." Dr. Sugai and Dr. Kikam also like to focus on ceramides. "You want an intact moisture barrier so [that] you can retain the hydration brought in by ingredients like hyaluronic acid that help plump and keep your skin healthy," says Dr. Kikam. "Ceramides [are] emollients [that] help with that moisture barrier," she explains.  
CeraVe moisturisers are formulated with three essential ceramides, as well as other skin-supporting ingredients, including hyaluronic acid. Developed with dermatologists, our formulas are designed to lock in moisture and help maintain your skin's protective barrier.. To learn more, head over to Ingredients in CeraVe. 
Why is using a face moisturiser with SPF important? 
"A facial moisturiser with sunscreen is a really important part of your skincare routine," says Dr. Daniel Sugai. "It moisturises, hydrates, and also helps protect your skin from UV radiation." Dr. Sugai recommends incorporating a facial moisturiser with sunscreen into your skincare routine, regardless of skin type or time of year, and reapplying at least every two hours throughout the day. 
What does "SPF" stand for? 
SPF stands for "Sun Protection Factor." This number represents a measure of how well a sunscreen product helps protect against UVB rays. So, the higher the SPF value, the greater the protection against sunburn. For example, aproduct with SPF 30 filters approximately 97% of UVB rays, according to the Skin Cancer Foundation.3 Dr. Daniel Sugai recommends looking for a moisturiser with SPF that is "broad-spectrum," which helps protect against both UVA and UVB rays. 
Why is using a moisturiser with SPF important for all skin tones? 
No matter your skin tone, anyone can experience sun damage, including visible signs of aging and hyperpigmentation. While darker skin tones will have more melanin, which offers some protection, Dr. Daniel Sugai explains. You need to have additional sunscreen on top of that to protect your skin." Sunscreen, according to Dr. Sugai, helps "filter UVA [and] UVB rays that can cause DNA disruption, [as well as] hyperpigmentation and photoaging changes in our skin." For all patients, he recommends using facial sunscreens or moisturisers with sunscreen daily.